Our
Professors


Associate Professor
frederun_scholz@fitnyc.edu
Adjunct Associate Professor
sondra_graff@fitnyc.edu
Adjunct Assistant Professor
haggai_shamir@fitnyc.edu
Adjunct Assistant Professor
vincenzo_vella@fitnyc.edu
Adjunct Associate Professor
stephanie_tevonian@fitnyc.edu
Adjunct Instructor
anya_troost@fitnyc.edu
Adjunct Instructor
ryo_kumazaki@fitnyc.edu
Adjunct Assistant Professor
robert_kahn@fitnyc.edu
Adjunct Instructor
matthew_carl@fitnyc.edu
Adjunct Instructor
donald_partyka@fitnyc.edu
Adjunct Instructor
elise_dejong@fitnyc.edu
Adjunct Assistant Professor
rocco_piscatello@fitnyc.edu
Adjunct Associate Professor
barbara_rietschel@fitnyc.edu
Adjunct Instructor
jeeeun_lee@fitnyc.edu
Adjunct Instructor
yeliz_secerli@fitnyc.edu
Adjunct Instructor
poliana_duarte@fitnyc.edu
Adjunct Assistant Professor
In Memoriam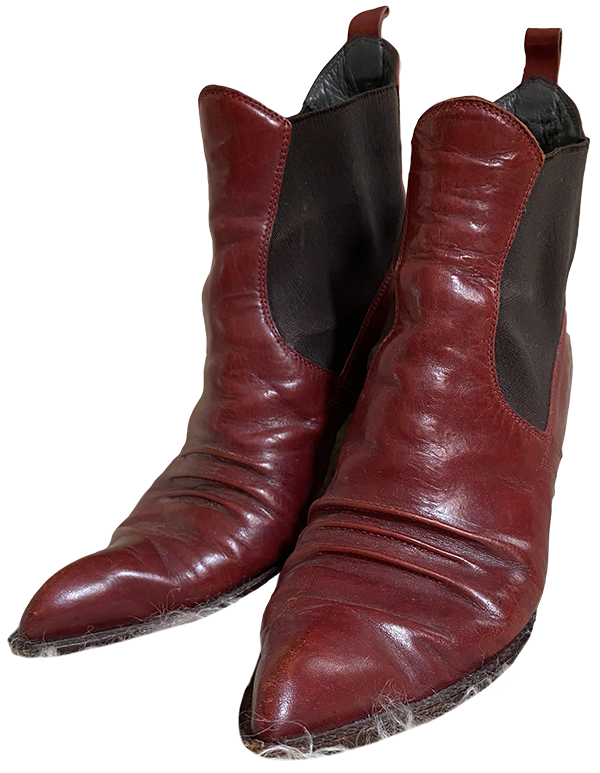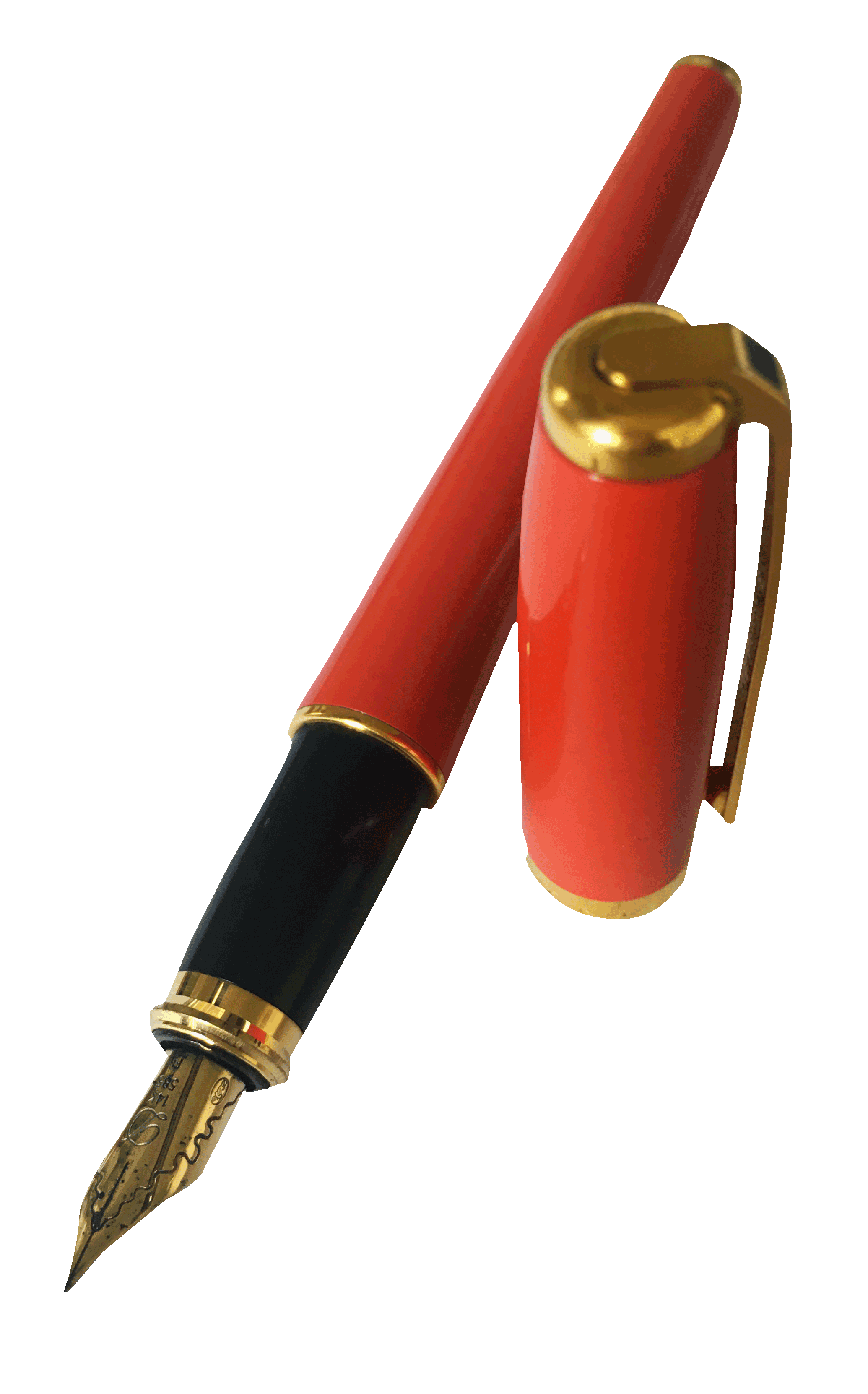 Professors Cont.


frederun_scholz@fitnyc.edu
At heart, Frederun will always be both a student and a teacher. Born in Cologne, Germany, to a family of teachers, her destiny was all but spelled out for her. She has taught graphic design at FIT for over 20 years, though it wasn't until taking a type class at Parsons—where she was actually studying fashion illustration—that she realized she wanted to be a designer. From there, she went on to study graphic design at Empire State, museum studies at FIT, and ultimately received her PhD from Bard Graduate Center in design history and material culture.

Frederun is the humble mastermind behind our program's nickname, letfliesfly, although if you ask her what it means you may not always get a straight answer. It's said she'd rather let students find their own meaning than conform to a singular way of seeing.
sondra_graff@fitnyc.edu
Sondra came to design circuitously through the world of dance with an unanticipated stop at Parsons School of Design. She subsequently, (30 years later), received her MFA in graphic design from VCFA, Vermont College of Fine Arts.
Sondra's work explores the juxtaposition of the absurd combined with chance, the distressed and the intangible. Her scope moves from micro, creating forms with found objects and the influence of time, to macro, developing large scale interdisciplinary endeavors. Her work in performance, pedagogy and design have melded into years of formative and collaborative projects.
traversingwithonions
, a site-specific piece with 750 lbs of red onions embodies her focus.
In her past life, Sondra specialized in developing promotion for performing artists and presenting organizations. When she is not designing or teaching, she can be found in the Gunks, at times, dangling from a cliff.
haggai_shamir@fitnyc.edu
At the heart of his practice being the play of type and image, and at times, type as image, Haggai has worked as a Graphic Designer and Typographer for 30 years.
In the early '90s, after graduating from the Bezalel Academy of Art & Design in Jerusalem, Haggai was hired by the Michael Peters Group of London, the firm responsible for rebranding Shell, Tropicana, Phillips, Seagram's, and Knoll. Upon moving to New York, he worked with Chermayeff & Geismar Associates designing corporate identity systems.
After teaching graphic design and typography in New York and abroad for the last 25+ years, Haggai believes his purpose as a teacher is not to enforce his own design values, but to explore with students in a workshop setting. He welcomes a wide array of aesthetic and cultural approaches, and encourages student independence and initiative.
vincenzo_vella@fitnyc.edu
"Typography will always be the greatest challenge, with immense satisfaction."
After Vincenzo found himself moving to the United States from Palermo, Italy, the culture shock intrigued him, a new era, the music and contemporary art scene of 1970's New York City. Strongly influenced by the exposure to and participation in such scenes, Vincenzo was compelled to approach design as art, and art as design.
Starting at the Art and Design High School and attending SVA for a BFA in Graphic Design, Vincenzo went on to work at small studios and large corporations, all while being able to teach, design and create art everyday as an adjunct at FIT for the past 30 years. Vincenzo enjoys collecting visuals to recycle, reinterpret, reprocess, recontextualize and question the surveillance and appropriation of cultures. Otherwise you can find him listening to music while gliding through space on two wheels.
stephanie_tevonian@fitnyc.edu
Stephanie was born and nurtured in Washington Heights, distinguished at George Washington High School, humbled at Vassar College majoring in French Literature and History, and even landed an MFA in Graphic Design at Yale amongst the early masters (Paul Rand on Fridays: excellent, but intimidating).
From working in publishing with Grove Press, to joining Hans van Dijk and the late Keith Godard as part of Studio Works, and designing a few cookbooks in between, Stephanie has taught at FIT since 1994. Stephanie gained confidence in her ability throughout to think, read, write and design simply, but complexly, with attention to detail and hierarchy while relishing wonderful typography. And, of course, creating as such with a sense of humor and some dreadful puns.
anya_troost@fitnyc.edu
Working as a graphic designer for more than 25 years, Anya moved from Amsterdam, the Netherlands, to Brooklyn in 2017.
Stumbling upon her passion for design while typing, cutting and pasting the weekly newspaper for a political/cultural centre, Anya went on to receive her BFA in Graphic Design at ArtEZ, Arnhem, the Netherlands, and in 2013, a BFA in Education at the Breitner Academy in Amsterdam. Working closely with clients in cultural and political sectors, Anya's approach to design is embedded with strong Dutch tradition, minimalist experimentation, a tad bit of humor and a passion for voices to be heard.
In her spare time, you can find Anya on her bike, on a hike, experimenting with silk screen printers, reading books — or maybe just looking at them.
ryo_kumazaki@fitnyc.edu
Why write a bio when Google exists?
robert_kahn@fitnyc.edu
Robert is a motion graphics artist who provides video editing and graphic design for the advertising, finance, and arts industries. His clients have included: Saatchi & Saatchi, Merrill Lynch, Hill and Knowlton, Ernst & Young, Alden HD and o2kl as well as the American Dance Legacy Institute.


Robert's inspiration for motion derived organically from his previous career as a dancer with the Paul Taylor Dance Company where he participated in Taylor's choreographic design process, and later reconstructed Taylor's works while re-staging them on other companies and at colleges and Universities, including SUNY/Purchase.


In 2002, he joined the faculty of the Fashion Institute of Technology where he teaches animation, motion graphics, and video editing.

matthew_carl@fitnyc.edu
A design director and designer based in Brooklyn, NY, Matthew is currently Design Lead at MerchantCantos, an international creative communications agency specializing in the areas of branding, digital experiences, investor communications and sustainability. His work has been published in Graphis, Communication Arts, and Graphic Design USA. He has also received accolades from the International Design Awards, Graphis: 100 Best Annual Reports, and the American Graphic Design Awards.

When he's not spending time with his wife Megan and their two dogs Frankie and Bandit, he dabbles in illustration, photography, and carpentry.
donald_partyka@fitnyc.edu
Donald is a graphic designer who specializes in editorial design, information graphics and type design. Donald received his BFA in Graphic Design from the Rhode Island School of Design and graduated from the Post-Graduate Certificate Program in Typeface Design at Cooper Union.
His art direction, typography and graphic design have been recognized and awarded by The Society of Publication Designers, The Society of Illustrators, 3x3, American Illustration, Latin American Ilustración, Latin American Fotografía, Communication Arts and Letter Arts Review. His work has been featured in the book Typography Essentials by Ina Saltz and in typography courses on
lynda.com.
He has taught graphic design and typography in New York for the last seventeen years in addition to maintaining his design practice. Currently, he is the Creative Director of the Latin American policy and culture magazine, Americas Quarterly, which he co-founded. When not teaching or designing, he is often reading fiction, meditating, or playing with his rescue dog Benny.
elise_dejong@fitnyc.edu
Undecided, Undefined, Un-
rocco_piscatello@fitnyc.edu
Rocco is principal and creative director at Piscatello Design Centre. Rocco is passionate about working with industry leaders to help their businesses grow and thrive. He was a former design director at Vignelli Associates where he worked alongside renowned designers, Lella and Massimo Vignelli.
Rocco has been cited for excellence by the leading organizations promoting superiority in design. Included are the American Institute of Graphic Arts, the Type Directors Club, and the Society for Experiential Graphic Design. He is a frequent speaker on design and was selected by Graphic Design USA as a "Person to Watch." His work is included in the permanent collections of the Denver Art Museum, Library of Congress, the Milton Glaser Design Study Archives, and the Vignelli Center for Design Studies. His book, "Poster Works for FIT" was published in 2017.
When Rocco is not designing, he makes art, and creates paintings using only one color, black.
barbara_rietschel@fitnyc.edu
We'll see each other around, promise.
jeeeun_lee@fitnyc.edu
You might recognize Jee from elsewhere on the site. With such a diverse background in design, you might recognize her from a few others places also!
For over a decade Jee has worked on a wide range of notable projects including books, publications, branding, packaging, visual identities, promotional designs, and websites for various clients. She started her career working for some of the best designers of our time like Milton Glaser (1929-2020) and Mirko Ilic.
Before calling New York home, she lived in several countries, including Korea, Portugal, India, Switzerland, and Bulgaria. She originally studied international political economy before changing course to follow her heart in the creative field. When not designing, you'll most likely find her on a tennis court.
yeliz_secerli@fitnyc.edu
With a passion for exhibition and publication design, Yeliz is a Brooklyn-based creative director and graphic designer working across cultural sectors and continuously implementing self-initiated projects.
In addition to her client-based work and being the Director of Design at the Jewish Museum, Yeliz received her MA from Werkplaats Typografie and BFA in Graphic Design from FIT, was the Creative Director at the art-center, Mana Contemporary, and has designed various issues of Surface, Tokion, Osmos, the L and Brooklyn Magazines.
Check out her recent self-initiated project,
parallel-parallel.com
, also featured in
'It's Nice That'
, which showcases works by graphic designers that have been postponed indefinitely or will never be realized due to the impact of Covid-19.
poliana_duarte@fitnyc.edu
Poliana is a creative director and graphic designer based in Brooklyn, NY, with a particular interest in branding and interactive design.
She is currently the Creative Director at Mana Contemporary, an art-center with locations in Jersey City, Chicago, and Miami. Prior to working at Mana, she has worked as a designer and production manager at the L and Brooklyn magazines, as an assistant designer and studio manager for Artemas-Quibble fashion accessories, and for a varied list of clients in the fashion, medical, and restaurant industries.
In Memoriam